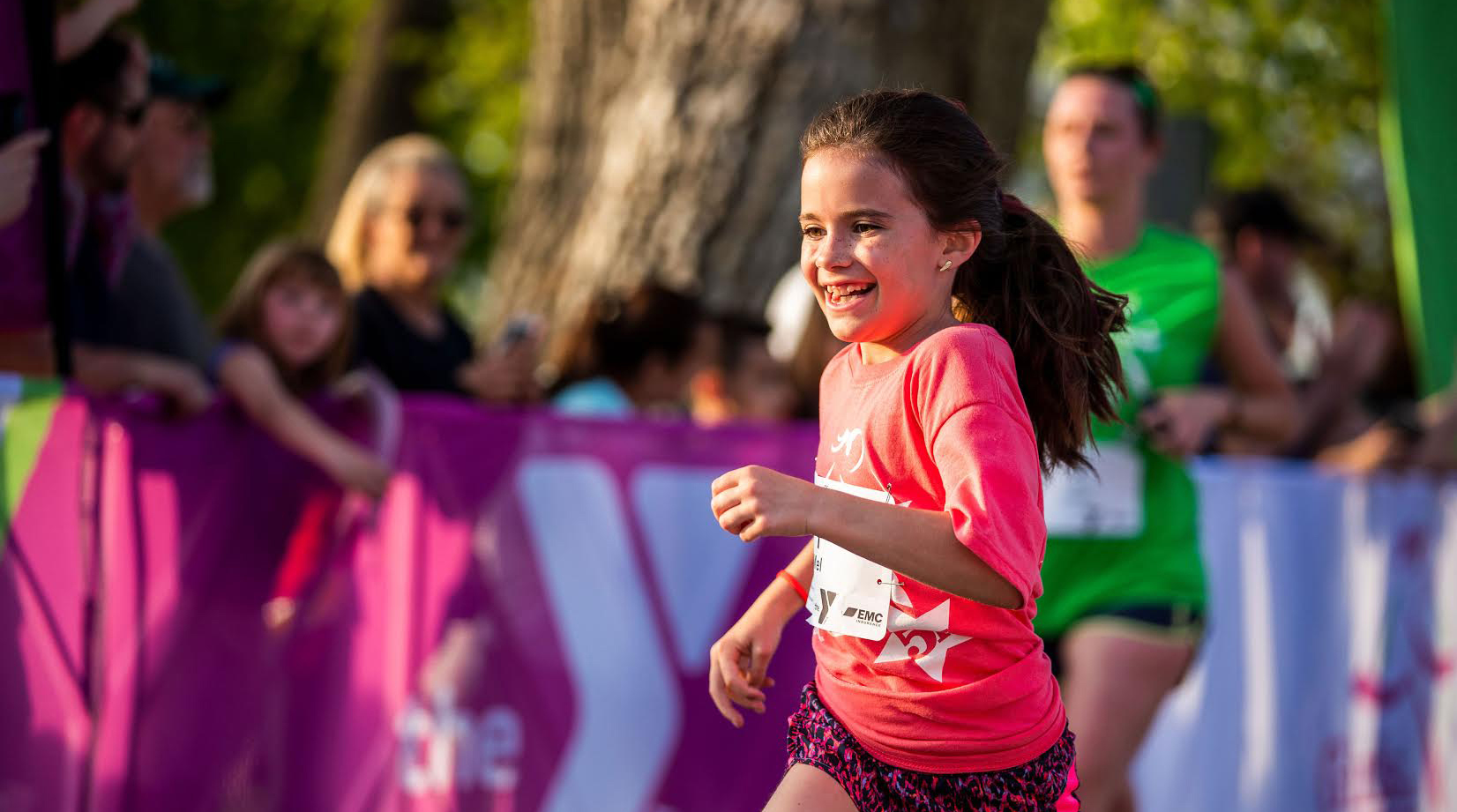 This celebratory, non-competitive event is the culminating experience of the Girls on the Run curriculum. Completing the 5K gives the girls a tangible understanding of the confidence that comes through accomplishment as well as a framework for setting and achieving life goals. Crossing the finish line is a defining moment when the girls realize that even the seemingly impossible IS possible.
Register today! Volunteer with us
For additional safety protocol and FAQ's click here.
5K Running Buddy
A 5K running buddy is someone who is signing up to run one-on-one with a Girls on the Run participant. This runner must be at least 16 years old and be able to run the pace of the GOTR participant. Due to maintaining accurate group counts, girls will only be allowed one running buddy. Running buddies must register prior to November 13. No day of registration will be allowed.
Responsibilities of a running buddy include:
Participate alongside their buddy in the culminating, celebratory 5K event and express support and enthusiasm for her accomplishment!
Encourage their buddy to do her personal best instead of focusing on competition with others.
Ensure their buddy's safety by supervising her at the program site or along the 5K event course, including making sure she is wearing her race bib with emergency information listed.
Be aware of program site and 5K event safety protocols (first aid tents, lost child area, exits, etc.)
Check out these tips on how to be an awesome running buddy!
Questions? Contact Christa Vander Leest, Council Director at 515.410.9845 or christa.vanderleest@dmymca.org
Local Sponsors