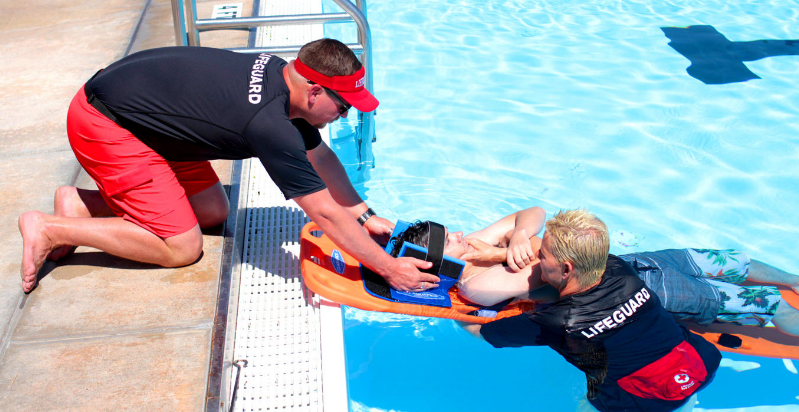 Class times:
March 17, 8 a.m.-5 p.m.
March 18, 8 a.m.-5 p.m.
March 19, 8 a.m.-5 p.m.
Learn how to effectively prevent and respond to water emergencies. Our courses are designed to arm you with the skills and knowledge to prepare you for a variety of scenarios in and around the water. You will learn how to quickly respond to emergencies both in the water and on land. You'll also be trained on drowning and injury prevention so you can better help those in need.
Lifeguard certification classes require an online course to be completed prior to the classroom sessions.
New Lifeguard certification classes are $175 for members and $200 for non-members.
Prerequisites:
Must be 15 years of age
Swim 300 yards continuously
Tread water for 2 minutes using only the legs
Complete a timed event within 1 minute, 40 seconds by starting in the water, swimming 20 yards, surface dive to a depth of 7 to 10 feet to retrieve a 10-pound object, return to the surface and swim 20 yards on the back to return to the starting point, exit the water without using steps or a ladder
This is a blended learning course. You must present a printed or electronic certificate of completion from the online portion of the class to be admitted on the first day. The online course takes approximately 7 hours. To access the online portion go to Lifeguard Blended Learning. You will also need to read the lifeguard manual.
Participants who successfully complete the Lifeguarding course receive an American Red Cross certificate for Lifeguarding/First Aid/CPR/AED, valid for 2 years.