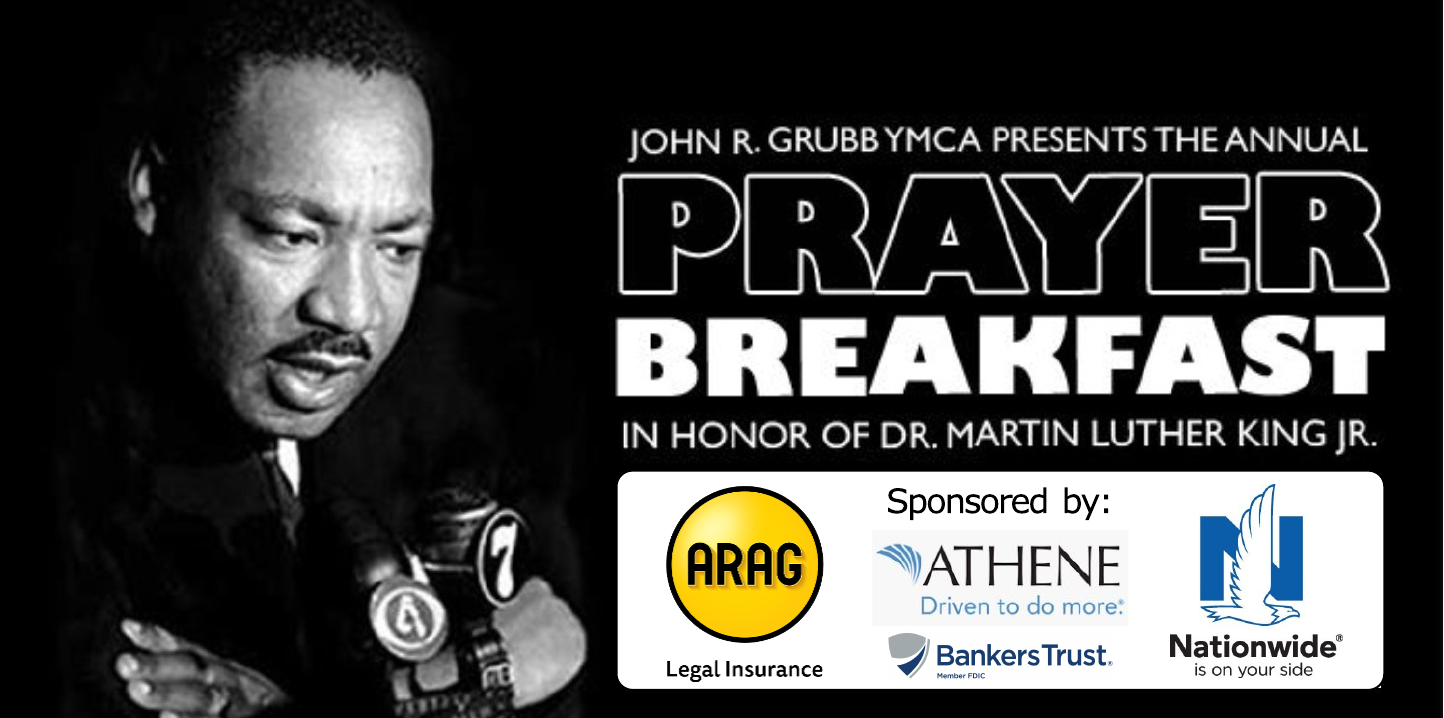 Healing Community Together
The 8th annual MLK Jr. Prayer Breakfast
This year opened opportunity to redefine and reinvest in community. Challenged in many ways by the pandemic, social change and the continued need for justice, the need for healing is deep in our lives. Social, personal and emotional healing is at the center of this year's event. Join us to hear impassioned speakers, music and honor award recipients as we move the annual celebration of community to the virtual platform!
Sponsored by:
ARAG Legal Insurance
Nationwide Insurance
Athene USA
Bankers Trust
Free-will donations will benefit the John R. Grubb Community YMCA's Annual Campaign, giving local families access to the Y through financial assistance and supports enrichment programs like Starfish Academy, a summer literacy camp.

This event will be digital via Zoom.
Program Emcee & Panel Moderator: Jodi Long, WHO 13 news anchor
Keynote Address: Cris Carter, NFL Hall of Fame wide receiver
Panelists: Justyn Lewis, Founder & President of Des Moines' Selma
                  Kameron Middlebrooks, Former Midwestern Regional Director for the NAACP
                  Courageous Fire, Advocate & Owner of Courageous Fire, LLC.
Make a Different Award Recipients
Legacy: Odell McGhee
Adult: Kameron Middlebrooks
Youth: Lyric Sellers
MLK Jr. Open Book
CultureALL will be hosting an Open Book event from 10 a.m.-noon following the program.
Open Book is a unique project that creates connections and builds social cohesion through story sharing about things that matter to individuals and the community at large. Community members with a wide range of life experiences will share stories about facing inequality, injustice, bias, and personal challenges. Participants ("books" and "readers") will discover they have much in common despite their differences, and the experience will trigger new, positive connections.