Our basketball programs are designed for players of all abilities who want to have fun, take part in healthy competition and develop their skills. Players will learn the fundamentals of the game and the importance of teamwork, responsibility and sportsmanship. Volunteer coaches provide support and encouragement and serve as positive role models for youth.
Leagues are offered in the winter for students in first through eighth grades with the option to form a new team or join an existing one. Leagues feature a 8 game schedule with games on Saturdays and one night of practice per week. Kindergarten basketball is a 6-week program. High school students who don't play on their school's team may choose to compete in our high school league. Financial assistance is available to make the program accessible to all.
We Offer Basketball at These Locations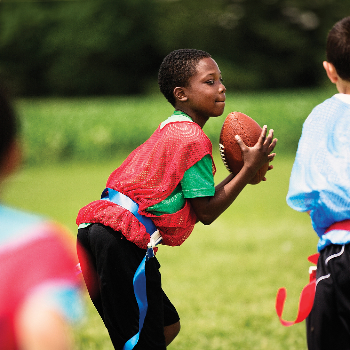 Flag Football
Youth flag football at the Y offers boys and girls the opportunity to play the healthy way. Our program emphasizes skill development, teamwork and competition designed with fun and safety in mind.
View Program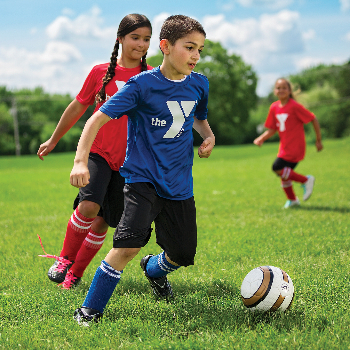 Soccer
Our youth soccer program teaches kids the fundamentals of the world's most popular soprt and provides opportunities for fun, healthy, positive competition.
View Program
Recent News & Stories on Basketball