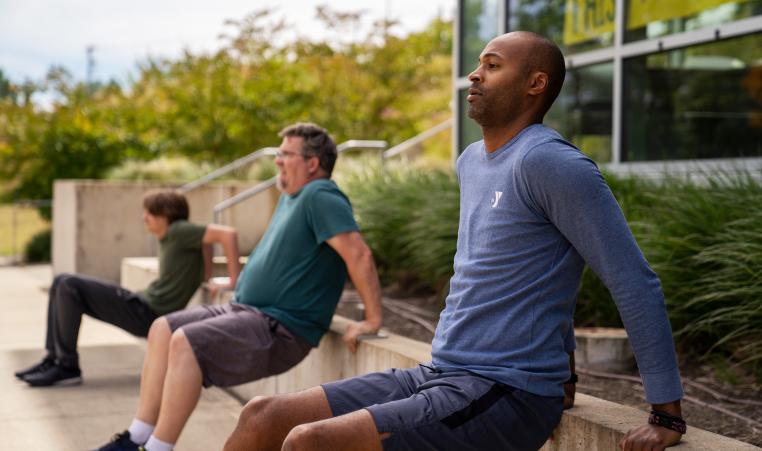 YMCA invites community to join free challenge to re-energize spirit, mind and body.
DES MOINES, IOWA (October 12, 2020) – Sick and tired of feeling sick and tired in these COVID-19 times? The YMCA of Greater Des Moines invites everyone in the community to participate in a free six-week STRONG Challenge designed to help transform spirit, mind and body.
"Now, more than ever before, we need to recharge and refocus," said YMCA of Greater Des Moines President and CEO Leisha Barcus. "The COVID-19 pandemic has worn us down. It's isolated us in so many ways. This challenge provides an opportunity to get active and healthier by yourself or as a family."
STRONG originated at the YMCA of Greater Cincinnati, and more than 100 YMCA organizations throughout the country are taking part in the current six-week challenge, which begins October 19. Each week, STRONG introduces participants to a new challenge focused on one particular area of physical, mental or emotional health. Participants receive three texts a week with links to resources that will help them complete the week's challenge and track progress toward their goals. There is also a private Facebook community where STRONG participants can find support, encouragement and motivation from others who are working on the challenges.
"By devoting just 20 minutes a day, five days a week, STRONG participants will begin to see their lives transformed in a positive way," Barcus said.
To join the free STRONG Challenge in Des Moines, text STRONG to 844-231-9622 by October 19. You do not need to be a member of the Y to participate. As a special bonus for YMCA members, the first 500 members to sign up will receive a vintage Y t-shirt upon completing the challenge.
"The Y is proud to be able to offer STRONG to our community at this critical time," Barcus said. "Starting next week, we're going on a journey together to take back our lives, re-energize, achieve goals and feel better and stronger."